About Simpson Chiropractic and Wellness
Laramie Chiropractor Dr. Simpson is committed to improving the health of those in his community. Originally from WY, his family missed being here, so they moved back to be near family and friends. He and his wife Laura have a soft spot for the town, having met while attending school here. He opened the practice in July 2022 and looks forward to many years helping people reach their health goals.
MEET DR. SIMPSON

OUR PHILOSOPHY
Our bodies are intelligently designed and "wonderfully made" (Psalm 139:13-16). This design is demonstrated in one's amazing ability to self-heal and self-regulate while adapting to the ever-changing environment of their nervous system. Unfortunately, spinal fixation or "subluxation" causes interference within the nervous system and decreases the body's adaptability, resulting in dysfunction.
At the core of chiropractic is the intention to remove the point of nerve interference, and identify thoughts, traumas, and/or toxins that may cause vertebral subluxations. Rather than addressing one's symptoms, chiropractic addresses the cause, and treats the "whole" person, with the goal of restoring their vitality.
OUR VISION
Our vision is to have a healthy community where chiropractic care is the first option, not the last.
OUR MISSION
Our mission is to enhance the health and wellness of the community through excellent chiropractic care for all ages.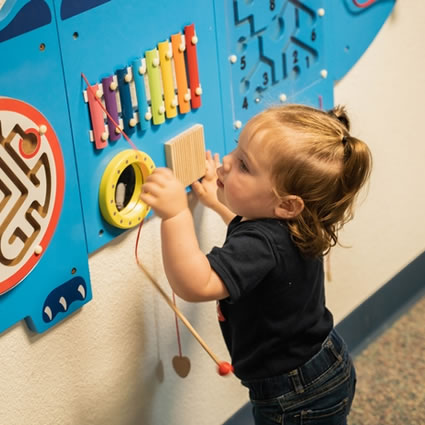 Family Care
Our practice is very family-oriented. In fact, one of the first things you notice when you walk into the office is the children's play area. We're invested in their health to allow them to grow and thrive the way they were designed to do. Our kids enjoy getting adjusted too!
Every member of your family can expect the same level of care and commitment. We take the time to get to know you as an individual to tailor your unique care plan. We're all about adjustments, and may use a combination of techniques to provide you with the highest quality of care. Our appointments run longer because we do so much!
Learn More Today
Speak with one of our friendly staff members today and get answers to your questions and concerns. Call us today!
---
About Simpson Chiropractic and Wellness | (307) 460-9922