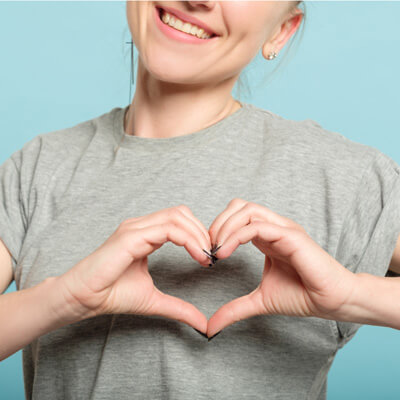 Simpson Chiropractic and Wellness Reviews
What Our Laramie Patients Say
At Simpson Chiropractic and Wellness we love when patients share with us their feedback and comments after chiropractic care. Please read our patient testimonials below to see what other people have achieved through their tailored treatment plans with us.
Share your stories too! Click here to send us your feedback so that we can help to spread the word about the benefits of natural Simpson Chiropractic and Wellness care.
For more information, or to schedule an appointment contact us today.
---
Helpful Doctor
My husband hurt his back loading luggage into our truck in the middle of a 22-hour road trip; we needed a chiropractor urgently and didn't have time to set up appointments. Dr. Simpson saw us within the half-hour as he had an opening. He was crazy helpful. Took the time to assess the injury to ensure he treated it properly. My husband said the adjustments relieved pain. He ensured we understood what was happening and gave us stretches to help as we continued traveling. He gave us a discount as it was an emergency visit. Dr. Simpson is a super friendly, very helpful guy in general. He also had toys and books that kept our rambunctious 2-year-old busy.
Wish we had Dr. Simpson in our hometown!
— Kate M.
Highly Recommend
I highly recommend Dr. Simpson. My research found Dr. Simpson to be the only Chiropractor in Laramie, Wyoming who graduated from the world-renowned Palmer College of Chiropractic. In addition to the prestigious college, Dr. Simpson was the valedictorian of his class!
I have had a few adjustments from Dr. Simpson, and each time I leave feeling very satisfied with the extra time he spends giving me personable recommendations. His adjustments and suggested maintenance plan have improved my pain, the range of motion in my neck, and also improved my posture.
Thank you, Dr. Simpson, for choosing Laramie to set up your practice.
— Sheryl B.
Professional and Personal Attention
I've received several adjustments from Dr. Simpson, and the experience has been stellar. I've seen many chiropractors over the years, but never have I received this level of personal attention and quality of care. Dr. Simpson is very professional and takes the time to understand my circumstances before suggesting a treatment regimen. Not only have the adjustments been amazing, but Dr. Simpson also gave me plenty of counsel regarding stretching, exercise routines, and nutritional changes to help improve my overall health. I highly recommend it!
— Jess S.
Seen Improvement
Dr. Simpson is an old friend and very good at what he does! Some nagging/random upper back discomfort was my initial reason to visit, and he found more to adjust than I even knew about, and the improvement has been drastic, quick, and smooth! Go see him if you have the slightest concern, there may be more irregularities to fix than you think!
— Joel M.
---
Simpson Chiropractic and Wellness Reviews | (307) 460-9922